There's no better way to settle into 2023 than with a brand-new watchlist of all the new funny films set to be released this year. The best comedy movies of 2023 thus far range from soon-to-be animated classics to irreverent action flicks to several rom-com novel adaptations—and that's without mentioning the most highly-anticipated romp of the year. (Say it with me…Barbie.) Read on to discover all of the hilarious films coming to screens this year.
'Puss in Boots: The Last Wish'
Release Date: December 21, 2022
Starring: Antonio Banderas, Salma Hayek, Harvey Guillén, Florence Pugh, Olivia Colman, Ray Winstone, Samson Kayo, John Mulaney, and Da'Vine Joy Randolph
Even though this Shrek universe film came out during the holidays, word-of-mouth has made this animated adventure one of the sleeper hits of the new year. It follows Puss as he embarks an epic journey to restore the eight lives he's lost by finding the mythical Last Wish.
'House Party'
Release Date: January 13, 2023
Starring: Jacob Latimore, Tosin Cole, Karen Obilom
In this remake of the 1990 cult classic, two best friends and out-of-work house cleaners decide to throw a party at their former client's house for some quick cash. The owner of the mega-mansion? LeBron James.
'You People'
Release Date: January 27, 2023
Starring: Jonah Hill, Eddie Murphy, Julia Louis-Dreyfus, Lauren London, David Duchovny
Co-written by Jonah Hill and boasting an all-star cast, You People features a new couple—Ezra, a white, Jewish broker, and Amira, a Black Muslim woman—who face cultural challenges when they try to get to know each other's parents in advance of their wedding.
'80 for Brady'
Release Date: February 3, 2023
Starring: Jane Fonda, Lily Tomlin, Sally Field, Rita Moreno, Sarah Kirkland, Harry Hamlin, Bob Balaban, Sara Gilbert, and Tom Brady
Four best friends and football fans embark on a trip to see their hero, Tom Brady, in the 2017 Super Bowl. Come for the acclaimed stars (featuring a Grace & Frankie reunion, stay for the sports-related antics.
'Your Place or Mine'
Release Date: February 10, 2023
Starring: Reese Witherspoon, Ashton Kuther, Wesley Kimmel, Rebecca Bloom, Tig Notaro, Zoe Chao, and Jesse Williams
Rom-com legends Witherspoon and Kutcher play a pair of long-distance best friends who've known each other for 20 years. When LA-based Debbie decides to pursue a lifelong dream, NYC-based Peter offers to keep an eye on their teenage son. The life swap brings a ton of change into each of their lives, and also brings up some dormant romantic tension.
'We Have a Ghost'
Release Date: February 24, 2023
Starring: Jahi Winston, David Harbour, Anthony Mackie, Erica Ash, Ariel Yasmine, Tig Notaro, and Jennifer Coolidge
This Netflix comedy puts a new spin on haunted houses, when the family that moves into the creepiest house on the block posts a video of its resident spirit online. As youngest kid Kevin (Winston) befriends ghost Ernest (Harbour) and helps him learn the truth behind his murder, the video's viral fame brings CIA ghost-hunters to the family's door.
'Cocaine Bear'
Release Date: February 24, 2023
Starring: Keri Russell, Margo Martindale, Ray Liotta, Alden Ehrenreich, O'Shea Jackson Jr., and Jesse Tyler Ferguson
In case you've yet to hear about this wild thriller-comedy, it's about a bear who gets high on cocaine that's been dumped in the woods and goes on a killing spree (loosely based on a real story (opens in new tab)). While the bear torments a small Georgia town, a group of kids, criminals, and tourists work  together to take him down.
'Champions'
Release Date: March 10, 2023
Starring: Woody Harrelson, Ernie Hudson, Madison Tevlin, Kevin Iannucci, Ashton Gunning, Kaitlin Olson, and Cheech Marin
This sports dramedy follows Marcus (Harrelson), a washed-up basketball coach who's just been fired from the minor-leagues. When he's assigned a community service order to manage a team of players with intellectual disabilities, he learns how to emotionally connect with his players with the goal of playing in the Special Olympics finals.
'Murder Mystery 2'
Release Date: March 31, 2023
Starring: Adam Sandler, Jennifer Aniston, Adeel Akhtar, Mark Strong, Mélanie Laurent, and Jodie Turner-Smith
In this sequel to the 2019 comedy, couple Nick and Audrey Spitz are now struggling full-time detectives trying to get their private eye agency off the ground. Trouble follows the pair during their trip to celebrate the wedding of the Maharaja (Adeel Akhtar), when the groom is kidnapped for ransom and each guest, family member, and even the bride becomes a suspect.
'Love Again'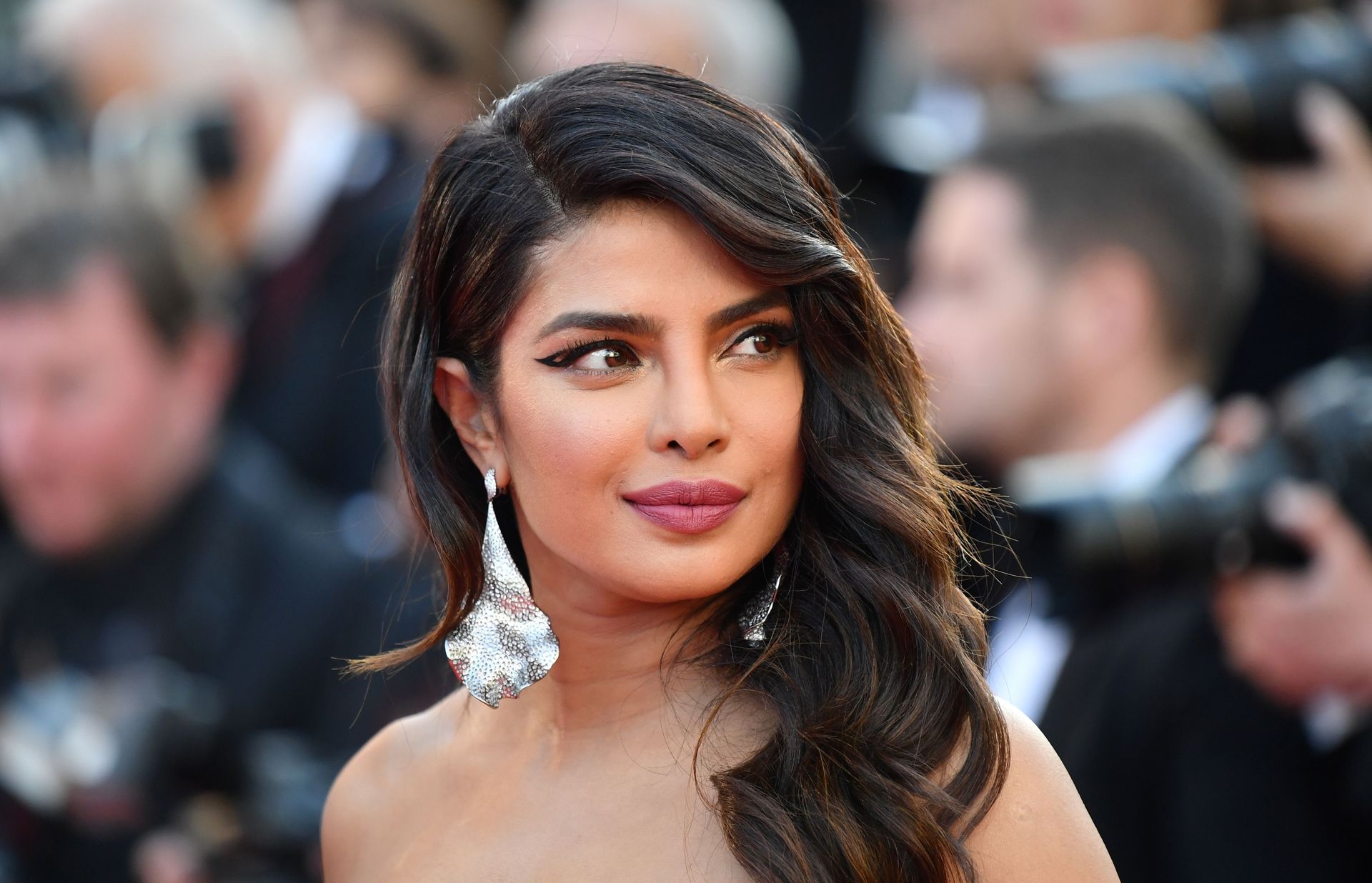 Release Date: May 12, 2023
Starring: Priyanka Chopra Jonas, Sam Heughan, and Celine Dion
Mira Ray (Chopra Jonas), a woman who's grieving the death of her fiancé, begins sending messages to his old cell phone number, not knowing it's been reassigned. The new owner, journalist Rob (Heughan) becomes captivated with the texts and enlists the superstar he's profiling (Dion) to help him meet Mira in person.
'Strays'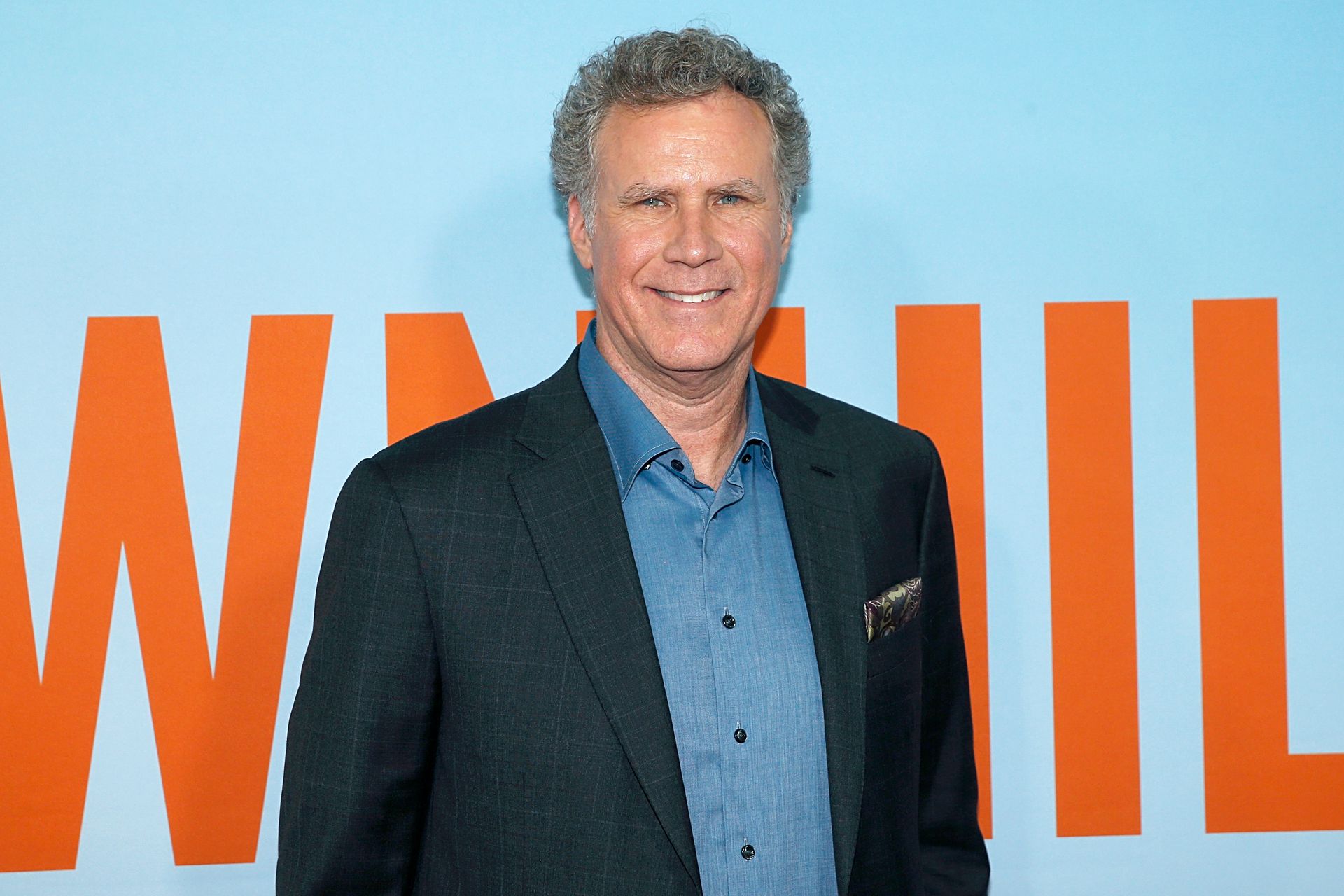 Release Date: June 9, 2023
Starring: Will Ferrell, Isla Fisher, Jamie Foxx, Randall Park, and Will Forte
We don't know much about this comedy, but its premise—an abandoned dog teams up with other strays to get revenge on his former owner—and its absolutely stacked cast means it's a comedy to look out for.
'Elemental'
Release Date: June 16, 2023
Starring: Mamoudou Athie and Leah Lewis
Pixar's next film that's determined to make us feel all the things is set in Element City, where fire, water, land, and air residents live together. The story follows quick-witted and fiery Ember (Lewis), whose friendship with laid-back, water resident Wade (Athie) challenges her beliefs about the world they live in.
'No Hard Feelings'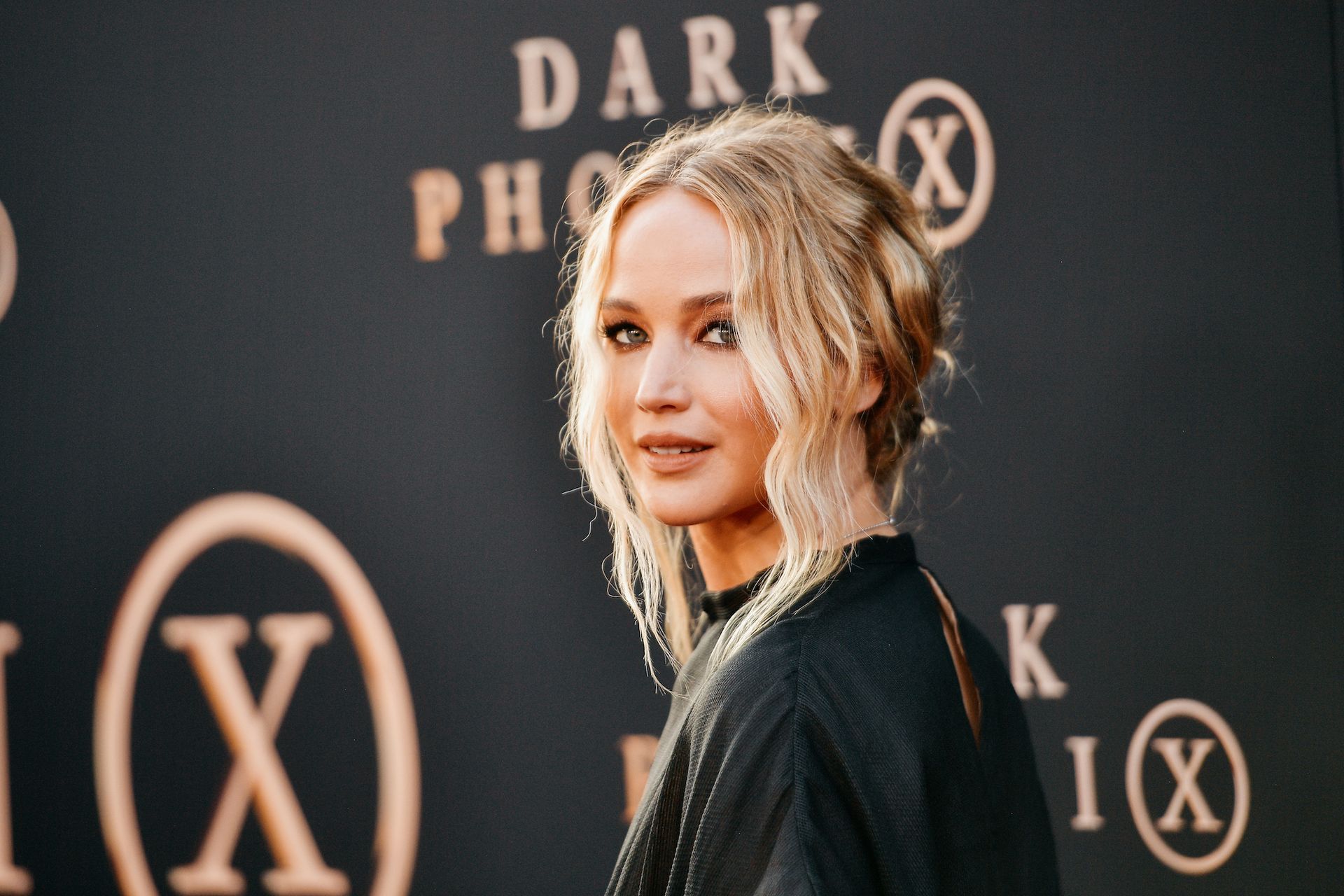 Release Date: June 23, 2023
Starring: Jennifer Lawrence, Natalie Morales, Scott MacArthur, Matthew Broderick, Laura Benanti, Ebon Moss-Bachrach, Jordan Mendoza, and Andrew Barth Feldman
After stretching her comedy muscles in Don't Look Up, Lawrence will star in this R-rated comedy as a "ne'er-do-well" who is hired by a rich couple to befriend their socially awkward kid.
'Barbie'
Release Date: July 21, 2023
Starring: Margot Robbie, Ryan Gosling, Will Ferrell, Kate McKinnon, Issa Rae, Hari Nef, Simu Liu, Emma Mackey, Ncuti Gatwa, Michael Cera, America Ferrera, and Helen Mirren
Plot details on Greta Gerwig's highly-anticipated film are mostly under wraps, besides this intriguing summary: "To live in Barbie Land is to be a perfect being in a perfect place. Unless you have a full-on existential crisis. Or you're a Ken."
'They Cloned Tyrone'
Release Date: July 21, 2023
Starring: Jamie Foxx, John Boyega, Teyonah Parris, David Alan Grier, J. Alphonse Nicholson, and Kiefer Sutherland
This sci-fi mystery follows an unlikely trio as they investigate a government conspiracy. If there doesn't seem to be a lot of comedy in that description, then just watch Foxx and Parris in the hilarious teaser.
'Next Goal Wins'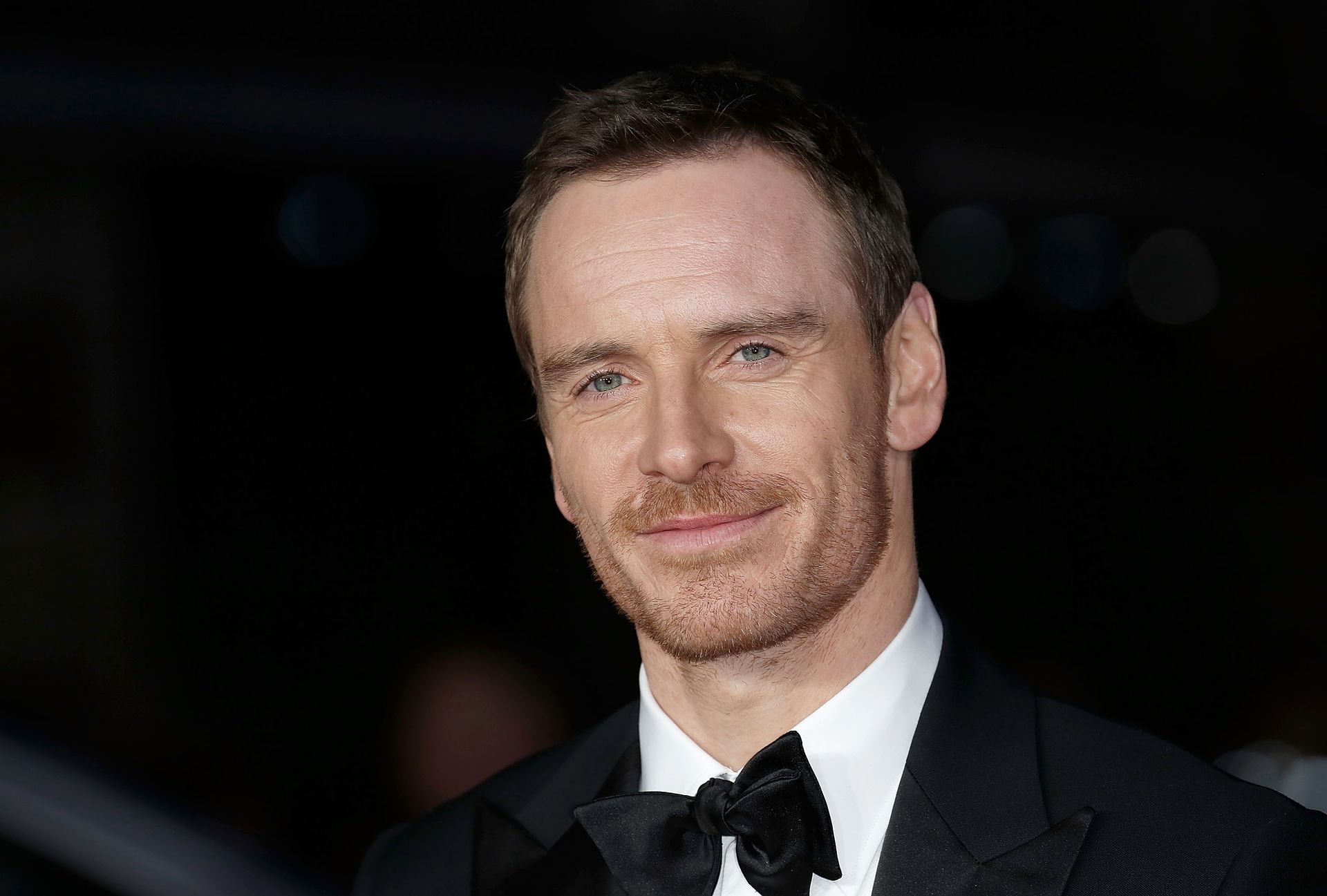 Release Date: September 22, 2023
Starring: Michael Fassbender, Elisabeth Moss, Will Arnett, and Rhys Darby
This comedy from Thor: Ragnarok director Taika Waititi is based on the true story (opens in new tab) of the famously-terrible American Samoa soccer team, best known for losing a 2001 FIFA match, 31-0. Hoping to improve their team, they hire an unorthodox new coach (Fassbender).
'Chicken Run: Dawn of the Nugget'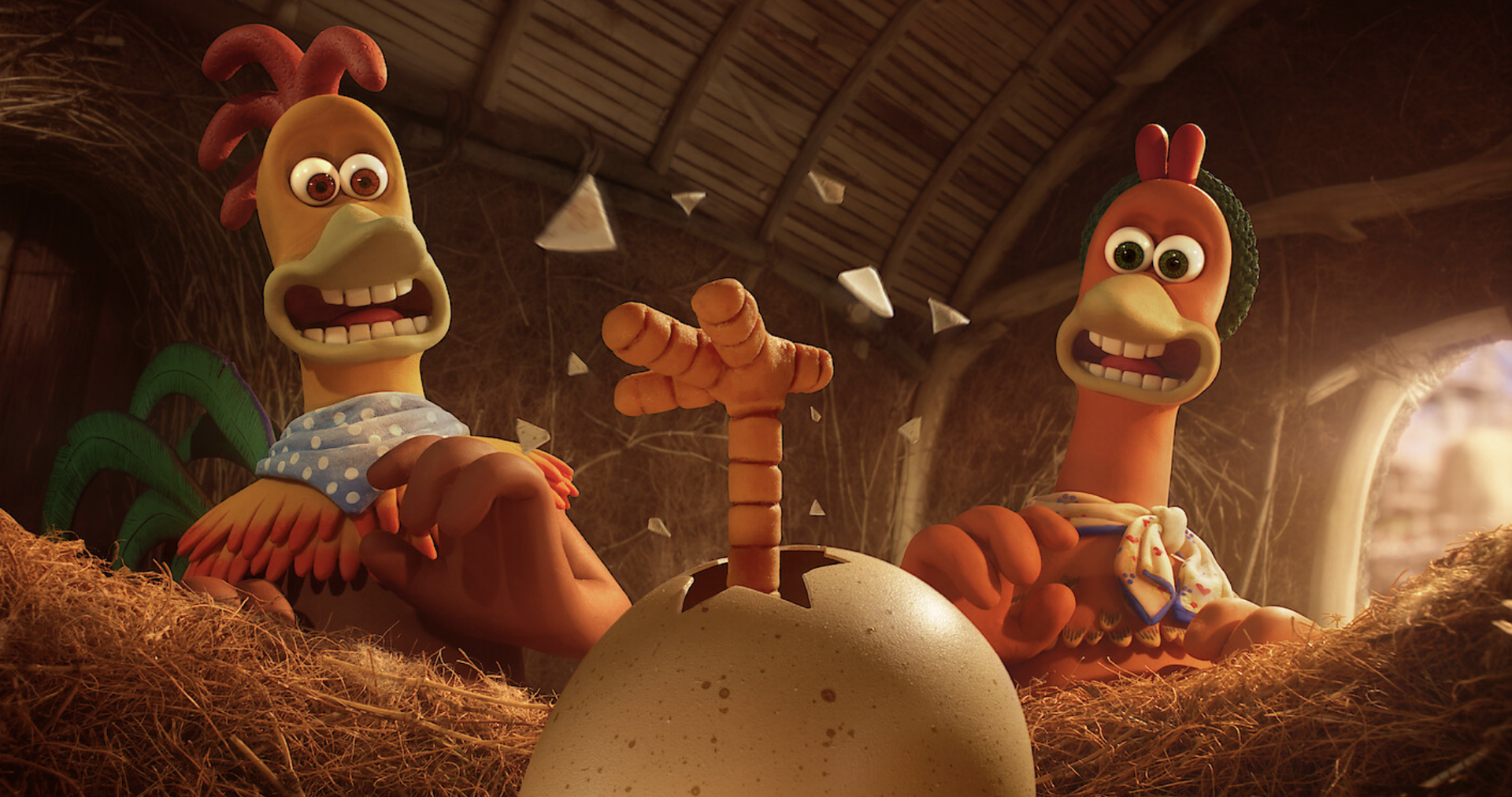 Release Date: November 10, 2023
Starring: Thandiwe Newton, Zachary Levi, Bella Ramsey, Imelda Staunton, and Jane Horrocks
The stop-motion animated classic is getting a sequel 23 years after the original, following the continued misadventures of chickens Ginger (Thandiwe Newton) and charming Rocky (Zachary Levi).
'A Family Affair'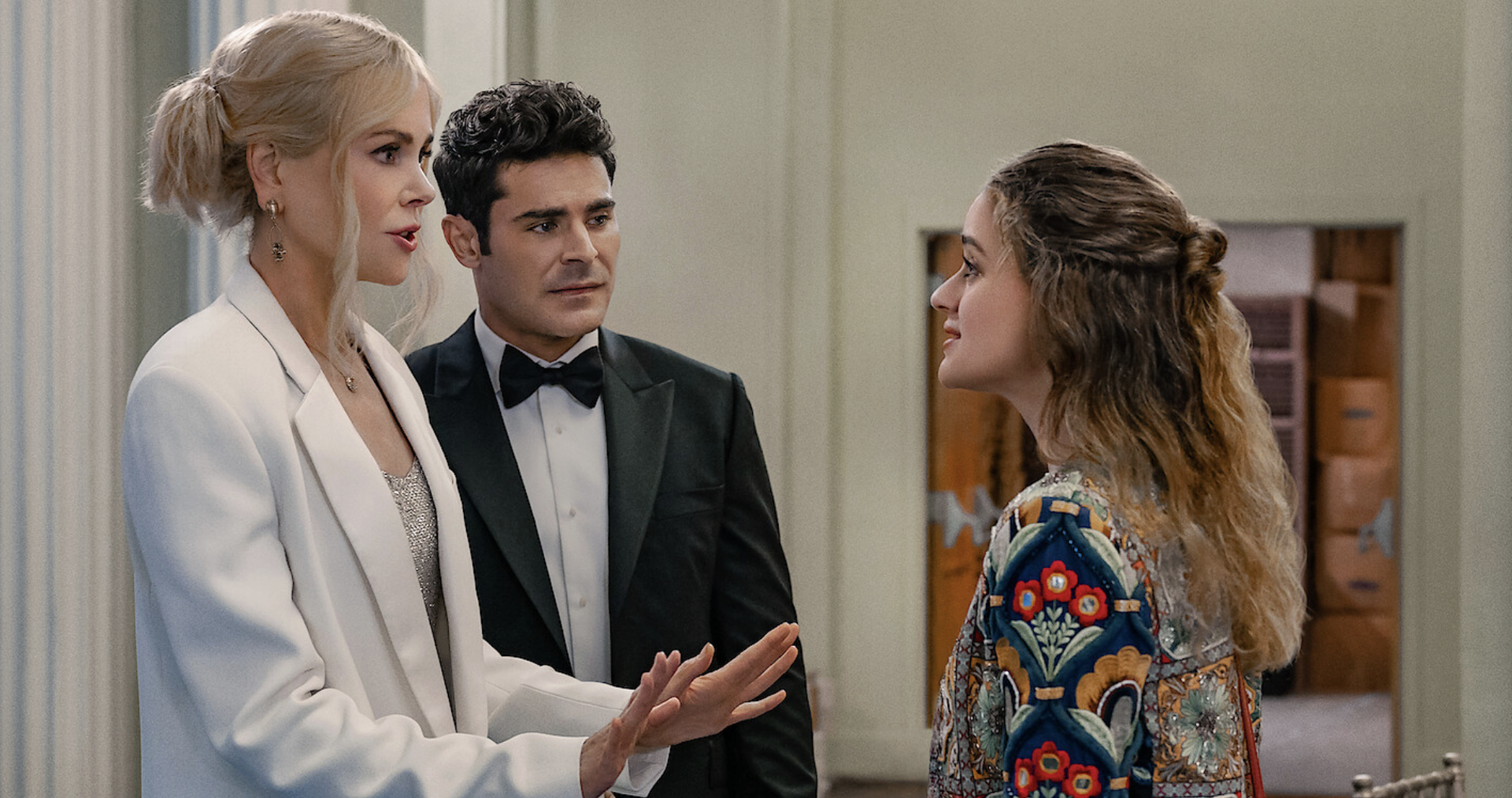 Release Date: November 17, 2022
Starring: Nicole Kidman, Zac Efron, Joey King, Liza Koshy, and Kathy Bates
This rom-com follows the comic triangle between ambitious Zara (King), her widowed mother (Kidman) and her narcissistic movie star boss Chris Cole (Efron). When Zara finally decides to quit, she discovers her attempt to cut ties with her boss didn't work, since he's started dating her mom.
'The Out-Laws'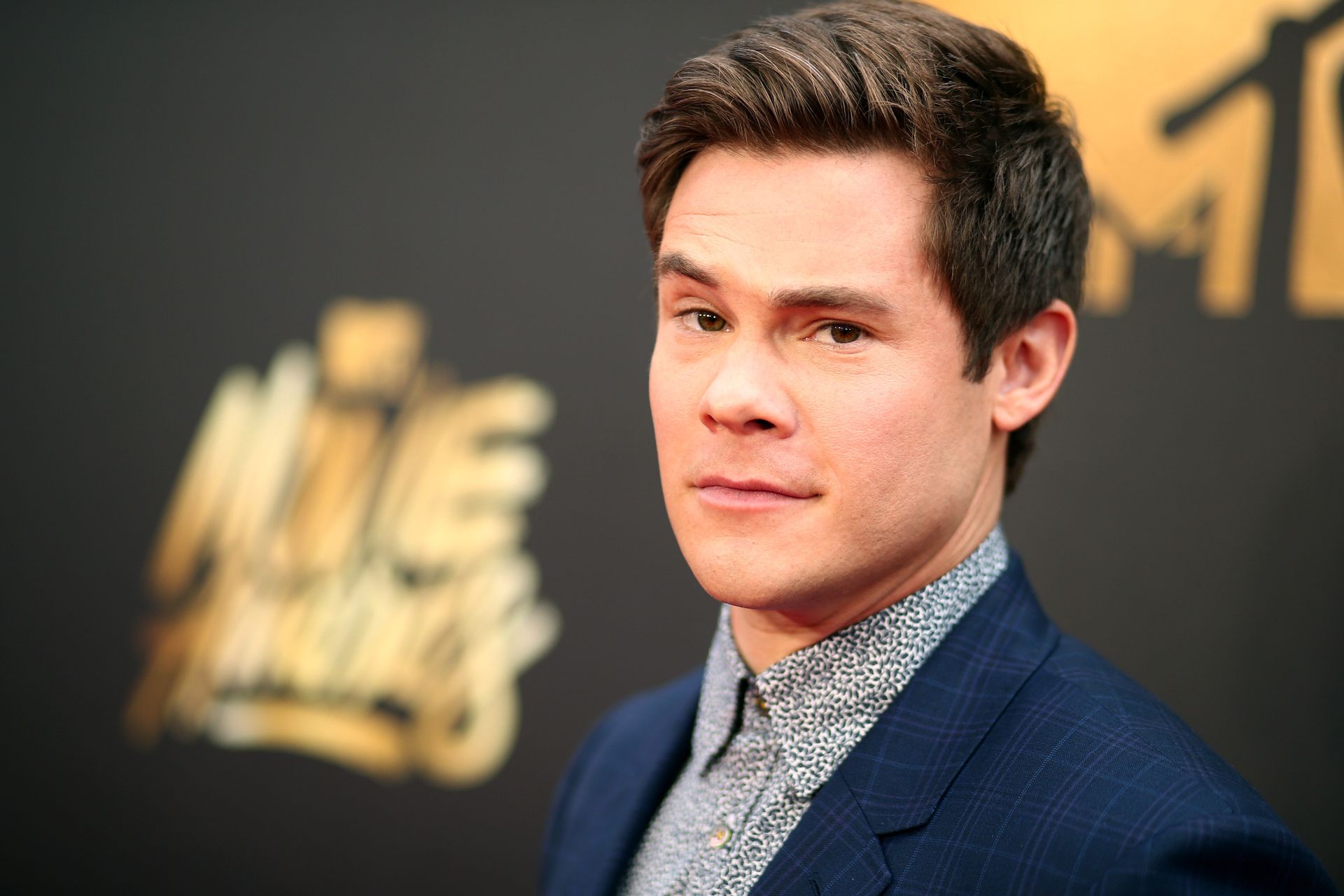 Release Date: TBD
Starring: Adam DeVine, Pierce Brosnan, Ellen Barkin, Nina Dobrev, Michael Rooker, Poorna Jagannathan, Julie Hagerty, Richard Kind, Lil Rel Howery, and Blake Anderson
Owen (Devine) is a straight-laced bank manager about to marry the love of his life (Dobrev). When his bank is held up by the infamous Ghost Bandits on the week of his wedding, he believes his future in-laws (played by Bronson and Barkin), who just arrived in town, are the outlaws.
'Red, White, and Royal Blue'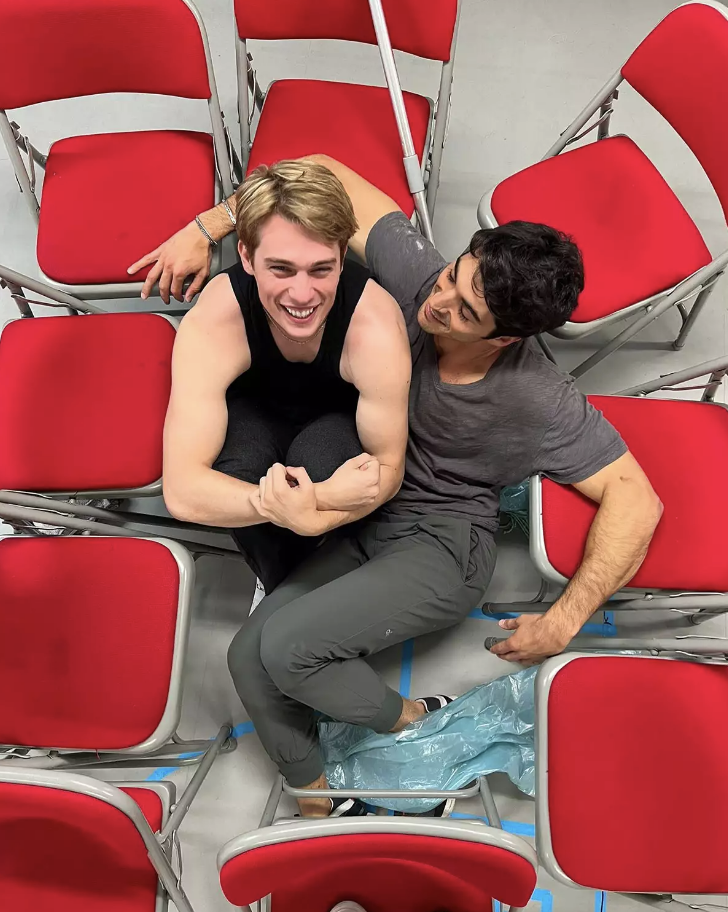 Release Date: TBD
Starring: Zakhar Perez, Nicholas Galitzine, Uma Thurman, Clifton Collins Jr., and Stephen Fry
This year we're getting an adaptation of excellent rom-com of the same name by Casey McQuiston (if you haven't read it yet, order it now and thank me later). When Alex Claremont-Diaz, the charming son of the President of the United States, and Prince Henry of England's feud hits the tabloids, the two are forced to fake a friendship, but things get complicated when forced amicability prompted by diplomacy slowly blooms into love.
'Love at First Sight'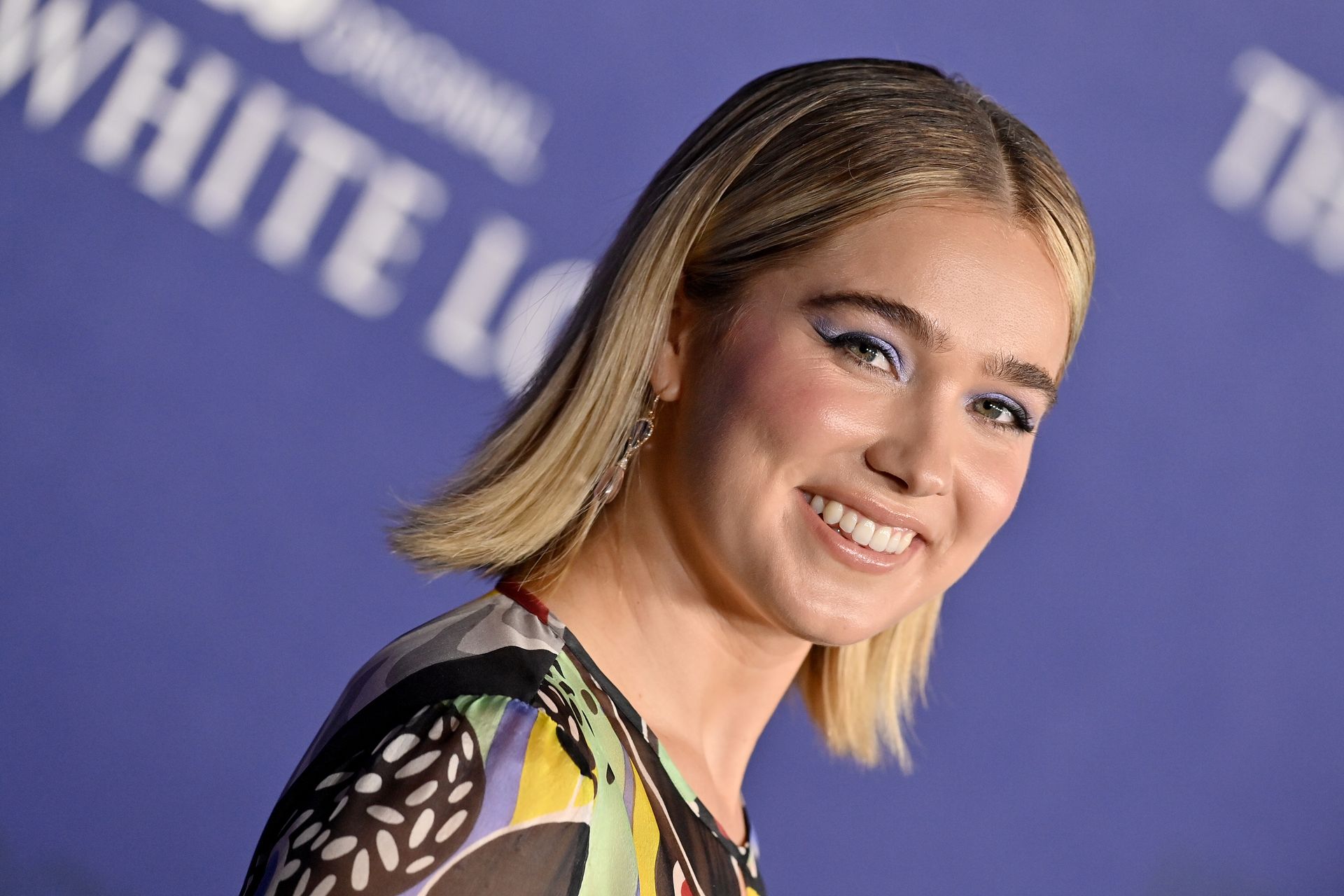 Release Date: TBD
Starring: Haley Lu Richardson, Ben Hardy, Jameela Jamil, Rob Delaney, Dexter Fletcher, and Sally Phillips
Jennifer E. Smith's novel The Statistical Probability of Love at First Sight is getting a Netflix adaptation this year, with Richardson and Hardy playing Hadley and Oliver, strangers who begin to fall for each other on their flight from New York to London. When they're separated after landing, the probability of ever finding each other again seems impossible, but their love may have a chance at defying the odds.
'Beverly Hills Cop: Axel Foley'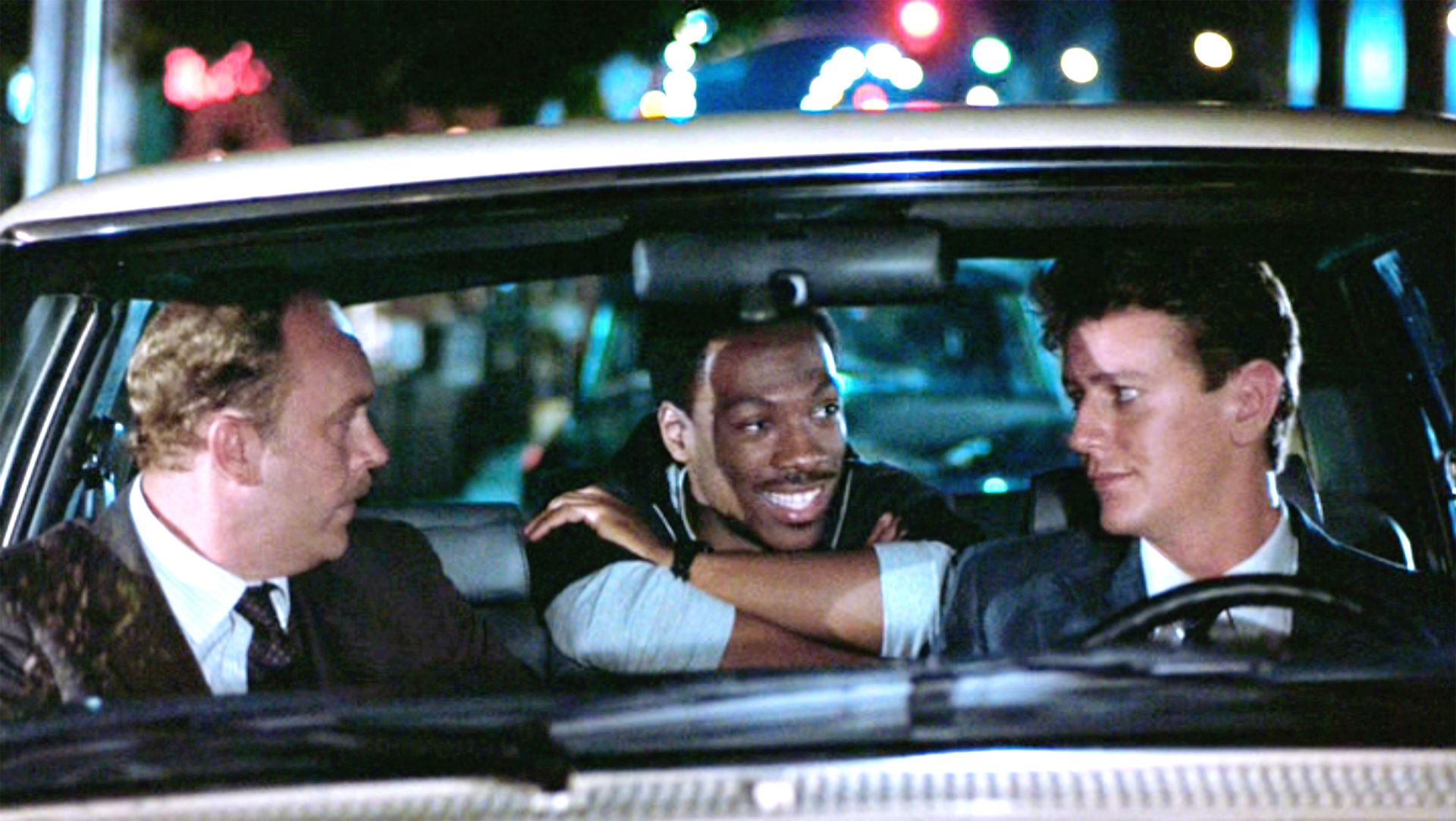 Release Date: TBD
Starring: Eddie Murphy, Judge Reinhold, John Ashton, Paul Reiser, Bronson Pinchot, Taylour Paige, and Joseph Gordon-Levitt
This reboot of Murphy's famed action franchise has been in the works for nearly a decade. Now we're finally getting Axel Foley's return, as he teams up with his estranged daughter (Paige) and her detective ex (Gordon-Levitt) to investigate a conspiracy involving deadly cartels and the Beverly Hills Police.
'Family Leave'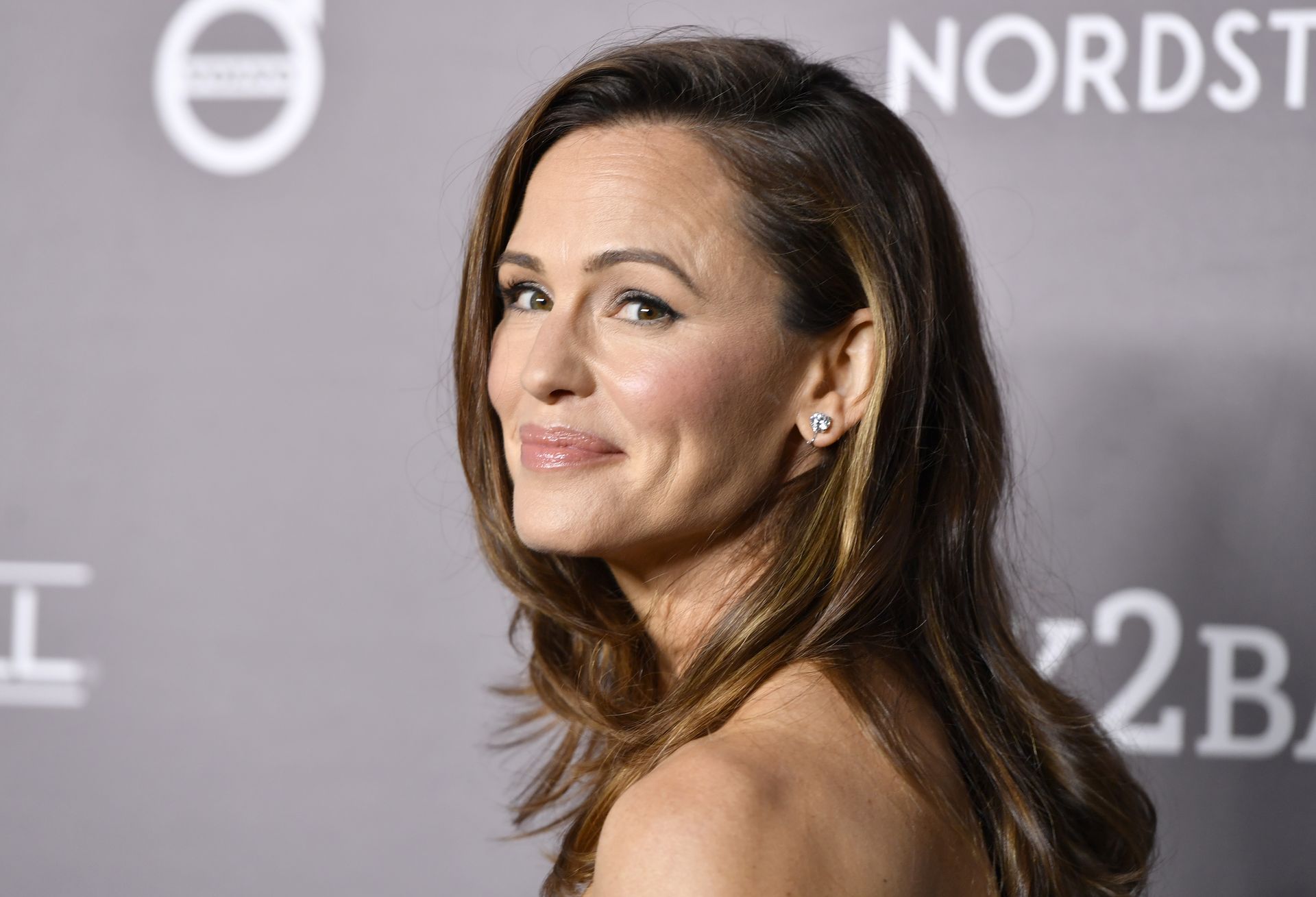 Release Date: TBD
Starring: Jennifer Garner, Ed Helms, Emma Myers, Brady Noon, Rita Moreno, Bashir Salahuddin, Xosha Roquemore, Paul Scheer, and Pete Holmes
In this body-swap comedy, the whole family (made up of mom Garner, dad Helms, daughter Myers and son Noon) goes through a Freaky Friday situation on the morning of the most important day of each of their lives, as they unite to land a promotion, college interview, record deal and soccer tryout.