CNN
 — 

Traditionally, the doldrums of late summer give way to a mix of heady and prestige titles at the box office each autumn, as studios begin rolling out what they hope to be award-worthy contenders that also are popular enough to get people in theaters and make some actual money.
But this year is far from a traditional one. There is, of course, the ongoing double whammy of twin Hollywood strikes, as contract negotiations between studios and streamers and writers and actors remain at an impasse. With most production and promotion completely halted, titles like "Dune: Part Two" and "Kraven the Hunter" vacated their spots on this season's release calendar.
Add to that yet another new uptick in Covid-19 cases, plus Taylor Swift announcing plans to release her surefire blockbuster "Eras Tour" film in the middle of October (which caused "The Exorcist: Believer" and other films to get spooked and move release dates,) and it's anyone's guess how the fall film season will play out.
Nonetheless, after the "Barbenheimer" marketing miracle this summer, studios are hoping to recreate at least some of that movie magic this fall. Here's a list of the more notable theatrical releases on the calendar between Labor Day and Thanksgiving:
After the brilliant and Oscar-nominated first film in 2002 – and a much less engaging second installment in 2016 – Nia Vardalos returns with the Portokalos family, this time as director in addition to writer and star. The third go-round features the family going to Greece after Toula's (Vardalos) father's death (the actor who played him, Michael Constantine, died in real life in 2021). The other usual suspects are returning, including Lainie Kazan, Andrea Martin, Joey Fatone and John Corbett, who is enjoying something of a renaissance these days.
Another third installment of a sightly less sunny franchise, "A Haunting in Venice" sees the return of director and star Kenneth Branagh as discerning detective Hercule Poirot, who has gone from lavish express trains and exotic Egyptian locales to again face a complex Agatha Christie-penned whodunnit, this time in the streets of Venice, Italy. The most recently crowned best actress Oscar winner Michelle Yeoh – along with Tina Fey, Jamie Dornan and "Call My Agent's" Camille Cottin – costar.
Not too much to say about this fourth film in the rock 'em, sock 'em, blow 'em up series, except that it's missing Schwarzenegger. And while the movie brings back septuagenarian action star Sylvester Stallone, a documentary about the "Rambo" veteran – simply titled "Sly" and slated for a streaming release in November – looks far more interesting.
Featuring the first onscreen pairing of real-life mother-daughter duo Uma Thurman and "Stranger Things" star Maya Hawke, "The Kill Room" has the feel of a lost Quentin Tarantino movie, in no small part thanks to the presence of Thurman and the always-in-demand Samuel L. Jackson. The movie follows a money-laundering scheme that causes the art world and crime world to overlap, with Joe Manganiello and Debi Mazar mixed up in the chaos as well.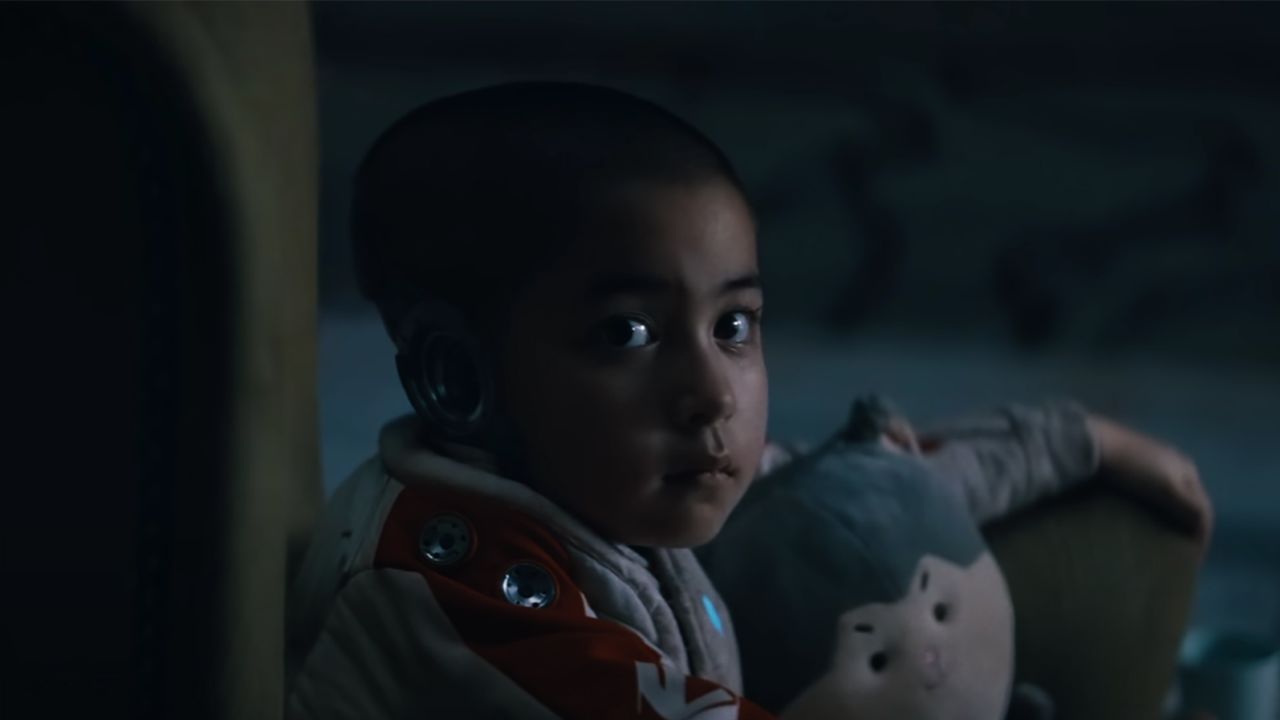 "The Creator" is a sci-fi epic that looks like a new, high concept take on the "Terminator" idea… and the timing couldn't be better. "BlacKkKlansman's" John David Washington stars as an operative recruited to lead the charge in a war against AI, after a race of robots detonate a nuclear warhead in Los Angeles. The trailer packs eye-popping special effects and visuals, with Ken Watanabe playing an incredibly life-like machine. Gemma Chan and Allison Janney also star.
It's been 19 stomach-churning years since the first entry of gore-porn extravaganza "Saw" debuted in theaters in 2004, and the reward is a tenth installment. This one welcomes back horror fixture Tobin Bell, aka Jigsaw/John Kramer, and Shawnee Smith. Watch on an empty stomach.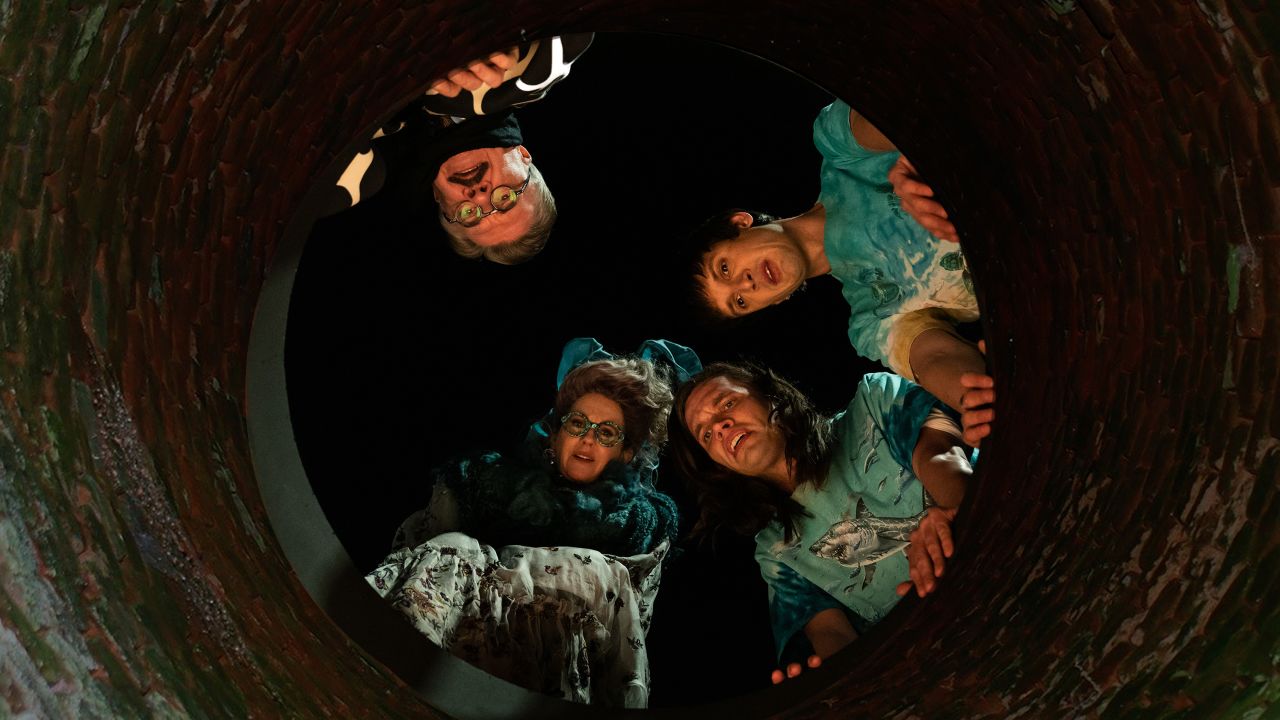 This thoroughly NSFW-looking musical comedy follows long-lost identical twins who plot to get their divorced parents (Nathan Lane and Megan Mullally) back together. From the director of "Borat," "Dicks" also features Megan Thee Stallion in a plum role, and Bowen Yang playing God. Need we say more?
Craig Gillespie, director of the excellent "I, Tonya" and "Lars and the Real Girl," among other titles, takes on the real-life story of how GameStop caused a major upset on Wall Street in 2021, with a "ragtag group of amateur traders" led by Paul Dano. Based on the book by Ben Mezrich and costarring Shailene Woodley, America Ferrera and Seth Rogen.
Peter Dinklage continues to prove his limitlessness as an actor in this quirky-looking romantic comedy, in which he plays a navel-gazing composer in search of his next source of inspiration. While he's in a sexless relationship with a therapist played by Anne Hathaway, Marisa Tomei enters the picture as a breath-of-fresh-air tugboat operator who just might be his muse.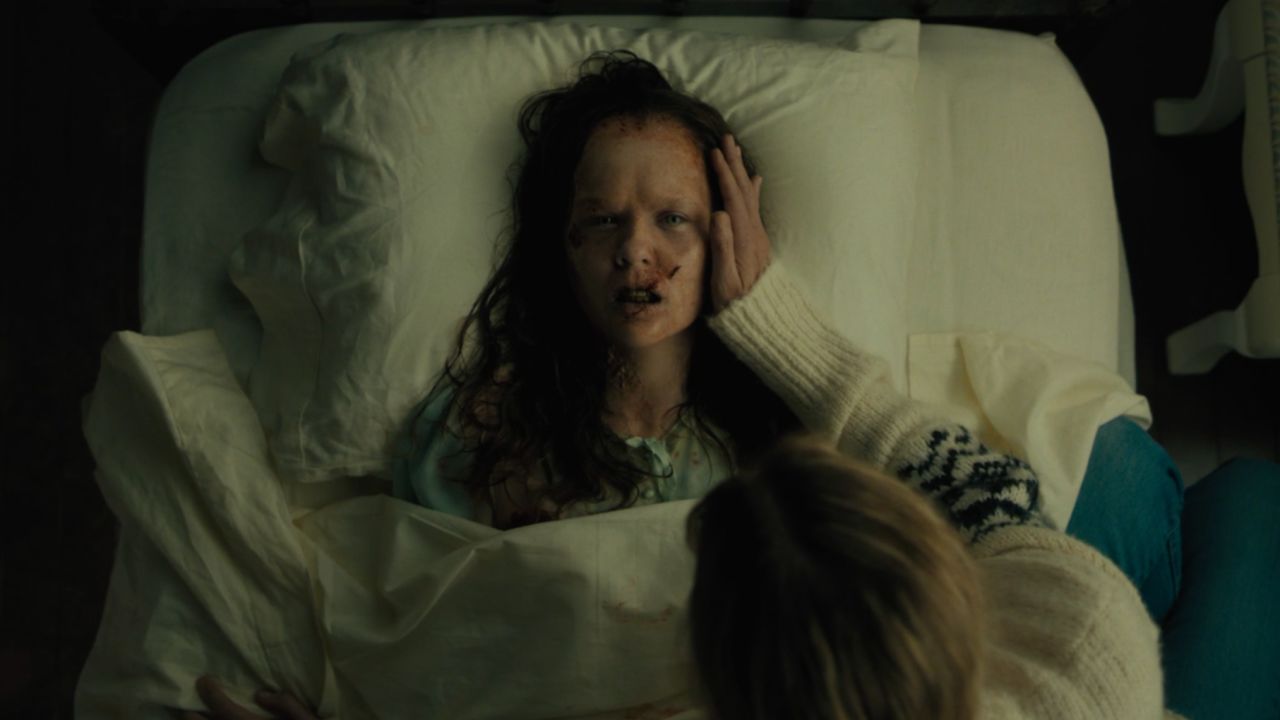 Exactly 50 years since the original occult classic shocked and horrified audiences, Ellen Burstyn is back in this sequel, this time facing off against two formerly adorable, now possessed preteen girls as opposed to just one. The verdict remains out as to whether more is necessarily scarier, since the first time Burstyn dealt with the demon in the form of her head-spinning daughter Regan (Linda Blair), it was plenty scary enough.
Oscar-nominated actors Saoirse Ronan and Paul Mescal star in this near-distant fable about a couple living on a farm who must face the consequences after one of them is invited to live on a space station. As a consolation prize, the other is offered a robotic replica to live with instead. Based on the book by Iain Reid.
Hilary Swank brings "Erin Brockovich" vibes in this inspirational movie about a hairdresser in recovery who spearheads a campaign to help a sick child in her community. Based on a true story, it's safe to say that the audience will mostly be made up of those who couldn't get in to a screening of Taylor Swift's "Eras" concert doc.
In what may in fact be the biggest movie event of the season, Taylor Swift brings her concert event of the year to the silver screen, already breaking presale ticket sales records in the process. The show examines Swift in her ten different "eras," covering the prolific artist's ten studio albums ever since her self-titled debut in 2006.
The Oscar race switches to high gear with the release of Martin Scorsese's latest, featuring Leonardo DiCaprio, Robert De Niro and Lily Gladstone ("Billions," "Room 104") in a noir-ish historical thriller centering around the murder of members of the Native American Osage tribe in the 1920s, and the ensuing investigation by the FBI.
Eugenio Derbez (from the 2018 "Overboard" reboot) stars as a teacher in a Mexican border town who goes to great lengths not only to educate, but inspire his students in a world full of neglect, corruption, and violence. Based on a true story.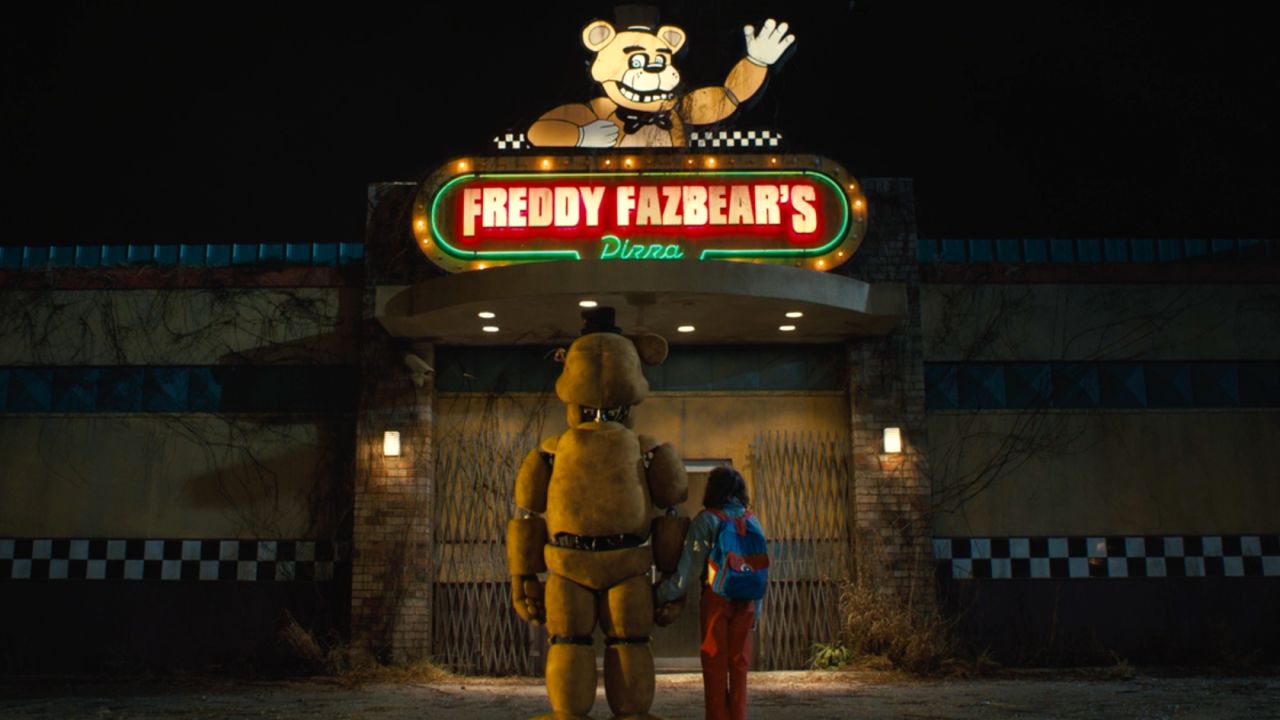 The horror video game phenomenon becomes a bonkers-looking horror movie hoping to cash in on the success of some other recent game adaptations, namely "The Last Of Us." Josh Hutcherson stars as the father of a young child hired as the night watchman for a very eerie pizza joint that contains robotic animals that come alive – and they want to eat more than pizza. ("The Last of Us" is a Max title. Max and CNN are both part of the same parent company, Warner Bros. Discovery.)
Rom-com darling Meg Ryan returns after an 8-year hiatus from onscreen work in a new romance opposite David Duchovny. Directed and co-written by Ryan, the trailer looks cute enough, although slightly handicapped by the fact that the movie looks to take place entirely in an airport. Also, sadly, see above note about "Eras."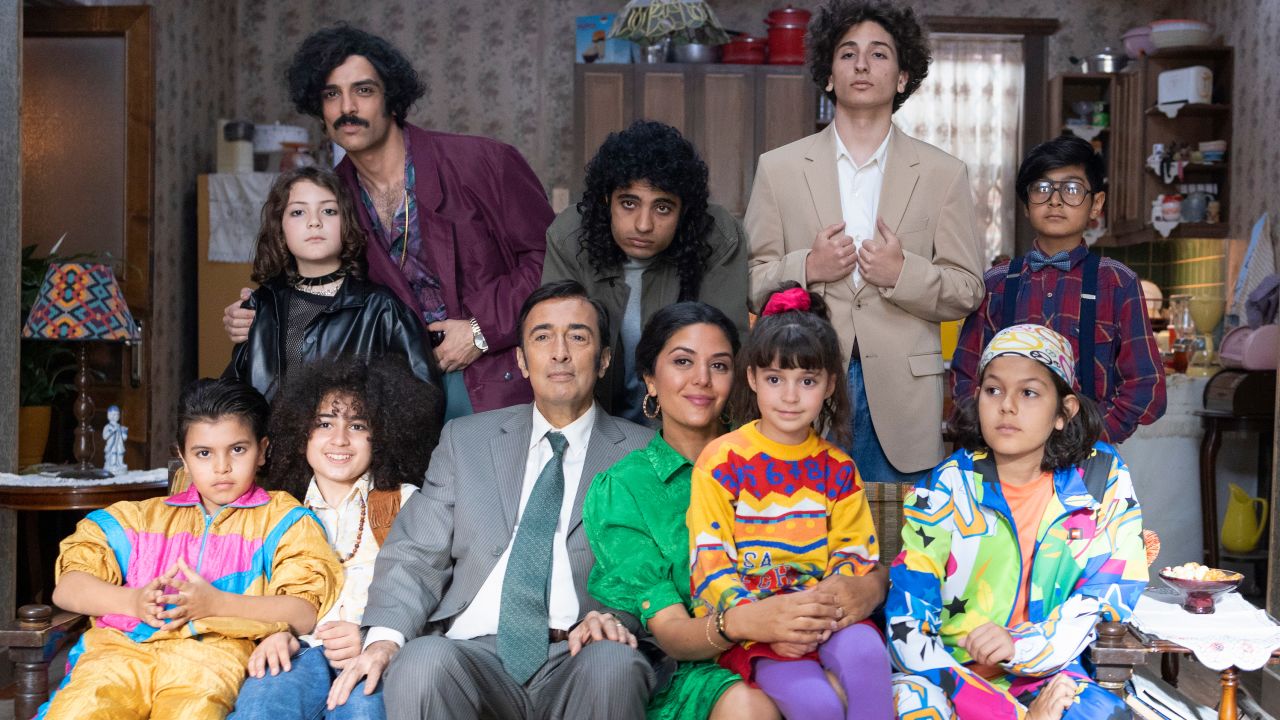 This busy portrait of a sprawling Iranian-American family has it all: a patriarch undergoing heart transplant surgery, a tough-as-nails mother, countless siblings and a queer-identifying female lead who breaks the fourth wall… and gets pregnant after a one night stand with a drag queen.
The MCU (Marvel Cinematic Universe) is hoping to stave off superhero fatigue for just a little longer with this sequel to 2019's "Captain Marvel," which sees Brie Larson from that film joined by two characters from arguably the best two Marvel series that have premiered on Disney+ – Teyonah Parris from "WandaVision," and Iman Vellani from last year's colorful and inventive "Ms. Marvel."
Paul Giamatti reteams with his "Sideways" director Alexander Payne for a retro-feeling dramedy about students left to fend for themselves over Christmas break at a boarding school, and the unpopular teacher staying there to mind them. Already getting positive buzz, the movie looks like a tour de force for Giamatti as well as costar Da'Vine Joy Randolph.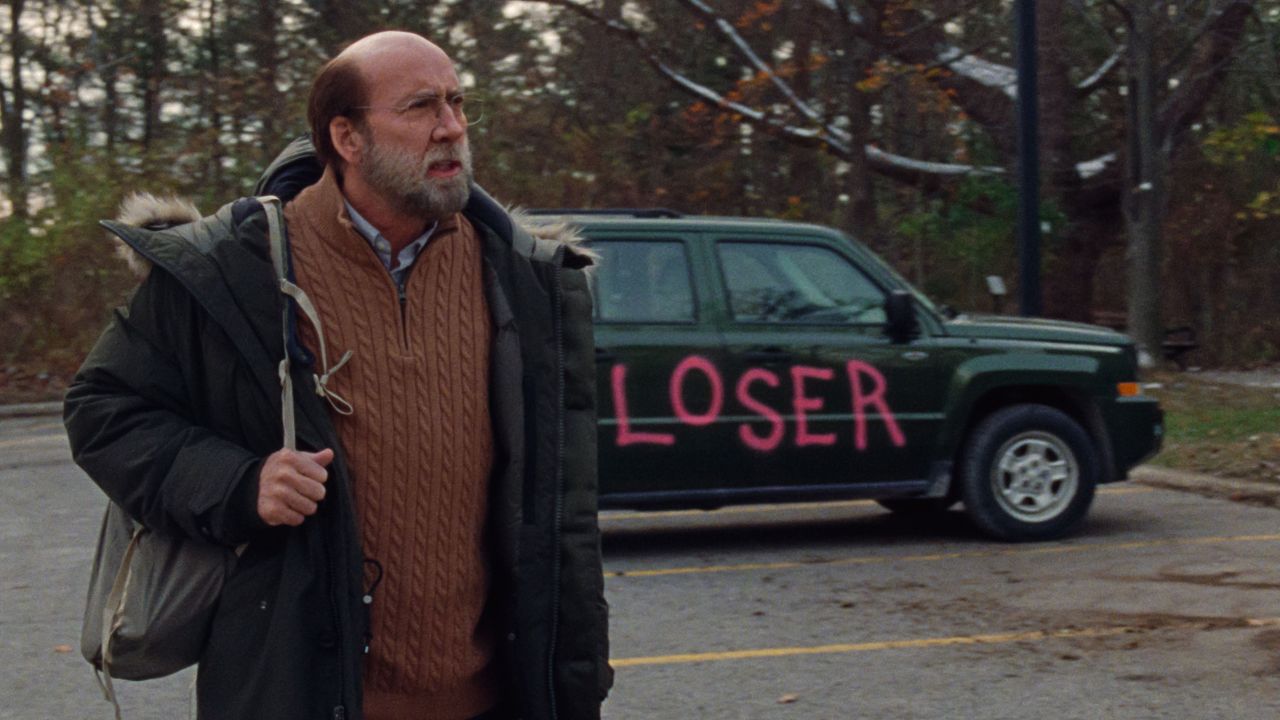 Adding to the burgeoning repertoire of America's most prolific actor Nicolas Cage, "Dream Scenario" follows a man who suddenly and inexplicably starts showing up in millions of people's dreams at night. If the one photo available from the movie is any indication, the scenario in which he finds himself turns out to be anything but ideal.
'The Hunger Games: The Ballad of Songbirds & Snakes' (Nov. 17)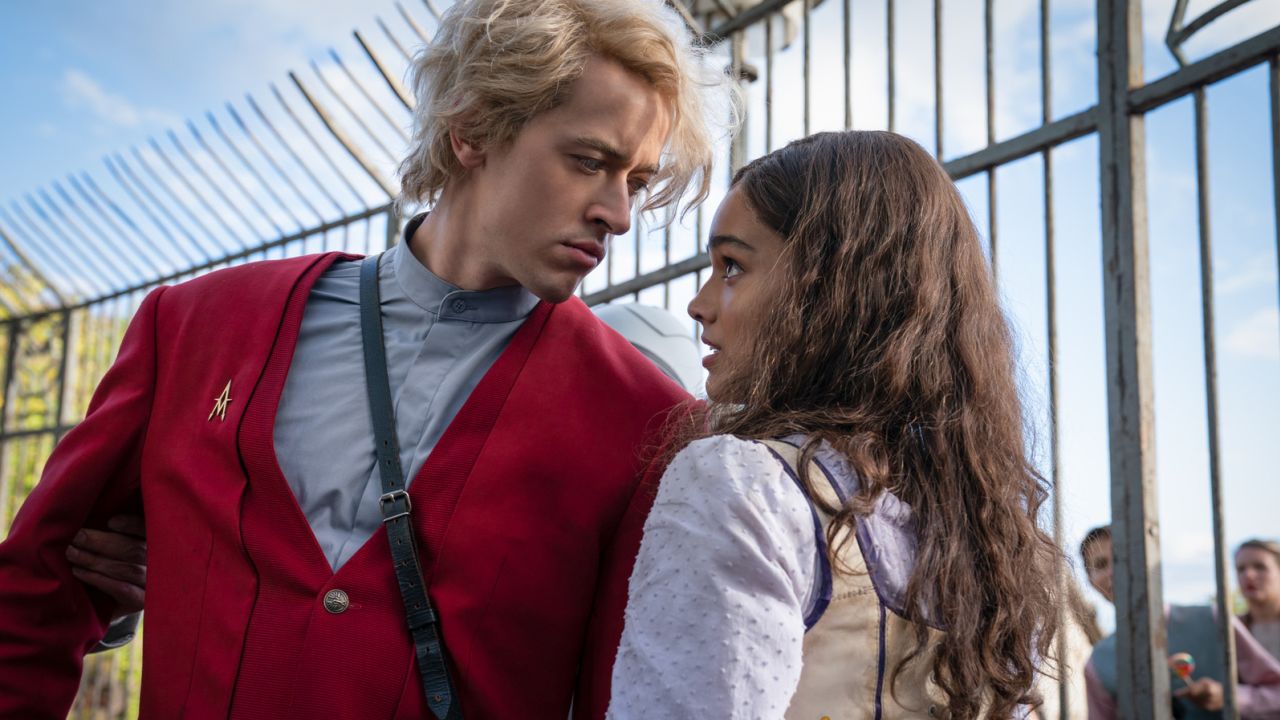 A prequel to the uber-popular film series based on the YA books, this latest franchise installment hopes to make up for the absence of Jennifer Lawrence (and Elizabeth Banks and Stanley Tucci) with "West Side Story" star Rachel Zegler (along with Jason Schwartzman, Peter Dinklage and "Euphoria's" Hunter Schafer) as District 12 gears up for the 10th Annual Hunger Games.
'Trolls Band Together' (Nov. 17)

Holding it down for family films this fall, "Trolls Band Together" welcomes back franchise regulars Anna Kendrick and Justin Timberlake in a story involving a Trolls boy band – not exactly a stretch for Mr. Timberlake. Your kids who enjoyed 2020's "Trolls World Tour" are probably too old to enjoy this by now, but their younger siblings are the prime target.
In the tradition of "Cool Runnings," this underdog sports movie directed by Taika Waititi (of "Thor: Ragnarok" fame) is somewhat of a departure for star Michael Fassbender, who plays the coach of the "infamously terrible American Samoa soccer team, known for a brutal 2001 FIFA match they lost 31-0," according to the movie's IMDb page.
Ridley Scott's sweeping historical epic will feature two sparring spectacles: Joaquin Phoenix's sure-to-be searing performance as the French warring emperor, and grisly battle sequences that already look unforgettable in just the film's trailer alone. Vanessa Kirby, who played Princess Margaret in "The Crown," here portrays Empress Josephine.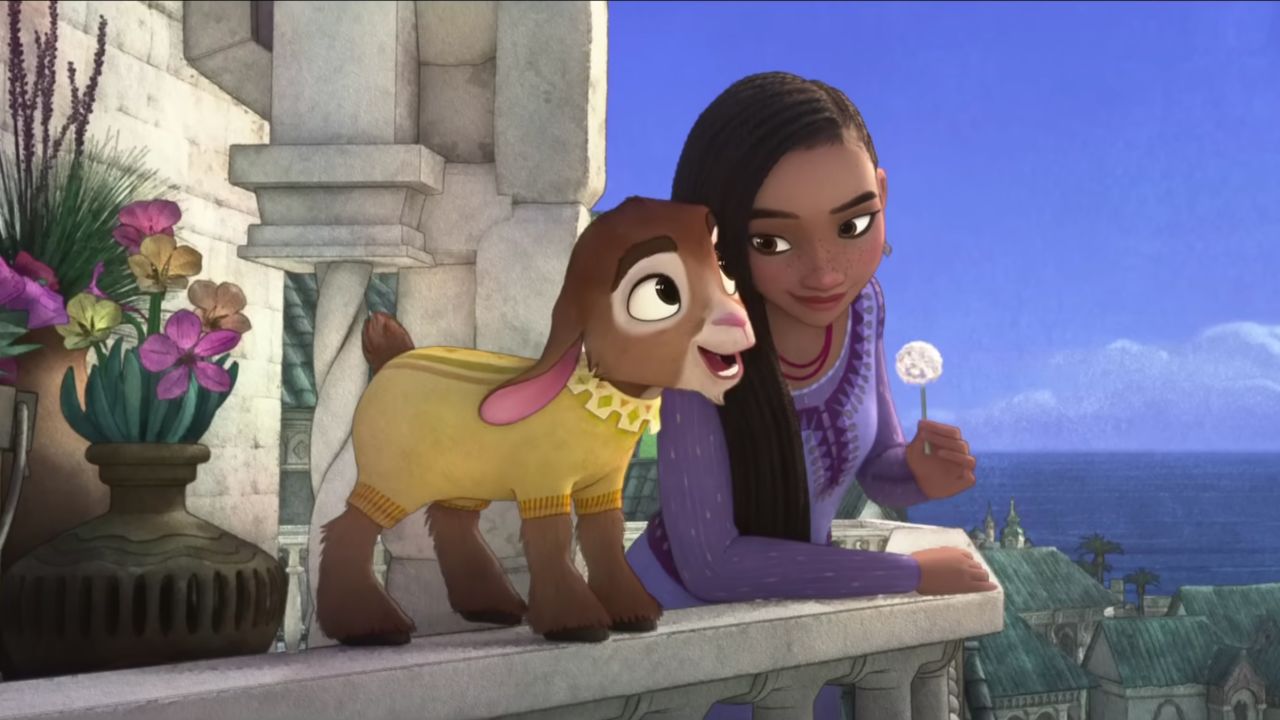 Disney is hoping to put a difficult year in the past with the release of "Wish," just in time for Thanksgiving. The animated feature will take a new spin on the trope of wishing upon a star, and will feature the voices of Chris Pine, Alan Tudyk and Ariana DeBose.