When looking for the best camera for black and white photography, you've got a fair few decisions to make. Do you want to produce monochrome images in-camera, or are you more comfortable shooting as normal in color and then converting after the fact? Or, indeed, do you want to shoot digitally at all – many monochrome enthusiasts prefer using film cameras, trading away convenience in favor of superb latitude and distinctive character.
For this reason, our guide to the best black and white cameras spans a fair few different categories, and we've split it into sections to make things easier. First, we deal with specialist digital cameras that shoot monochrome images only. The key advantage of these models is that they have actually had their color filter removed, which results in images of superior sharpness and clarity. However, there's not only the obvious trade-off that you're stuck with black and white only – there's also the fact that these cameras are notoriously expensive.
So, we've also included a section of conventional mirrorless cameras that we reckon are great for shooting in black and white. Some of them, most notably those from Fujifilm and Panasonic, offer terrific black and white shooting modes that are perfect for those who want to get their monochrome shots in-camera. Others, meanwhile, are probably better for those who want to do their monochrome conversion in the best photo editing software.
And finally, yes, we haven't forgotten the film enthusiasts, and have included a section for those who want to play around with black and white film stocks. We've also added in some disposable cameras that come pre-loaded with monochrome film, giving you everything you need to get started shooting black and white as soon as you open the box. 
Whichever type of camera you prefer, you'll have plenty of choice. First up, we look at the best strictly mono-only cameras for black and white photography…
Best mono-only cameras for black and white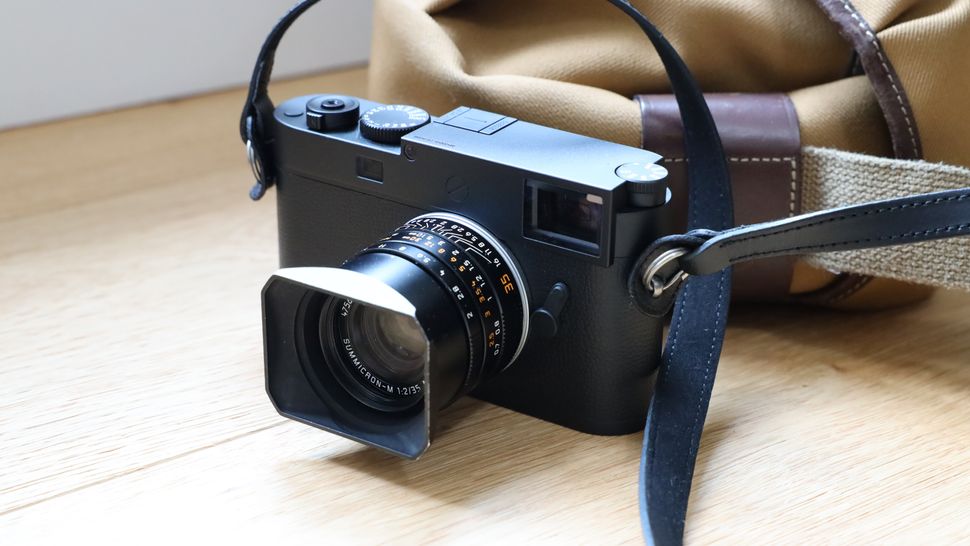 This is the best black and white camera that money can buy – and as such, it requires a lot of money to do so. The Leica M11 Monochrom is the latest digital rangefinder camera from the prestigious German manufacturer, and it's a triumph. It borrows the 60MP sensor first introduced on the Leica M11, only it does away with the color filter. This means you couldn't shoot color images with it even if you wanted to, but also results in improved image clarity and exceptional levels of detail.
Leica cameras are all about delivering a premium photographer's experience (it doesn't even shoot video, so don't ask). The M11 Monochrom is manual focus only, using a rangefinder system that's tricky to get right, but immensely satisfying when you do. The physical control dials give the camera's operation a film-like feel, and Leica's range of M-lenses provide that singular Leica 'look' you just can't get any other way. Its price tag and self-imposed limitations make this a highly niche camera – but if you're in that niche, it might be the best buy you'll ever make. 
See our full Leica M11 Monochrom review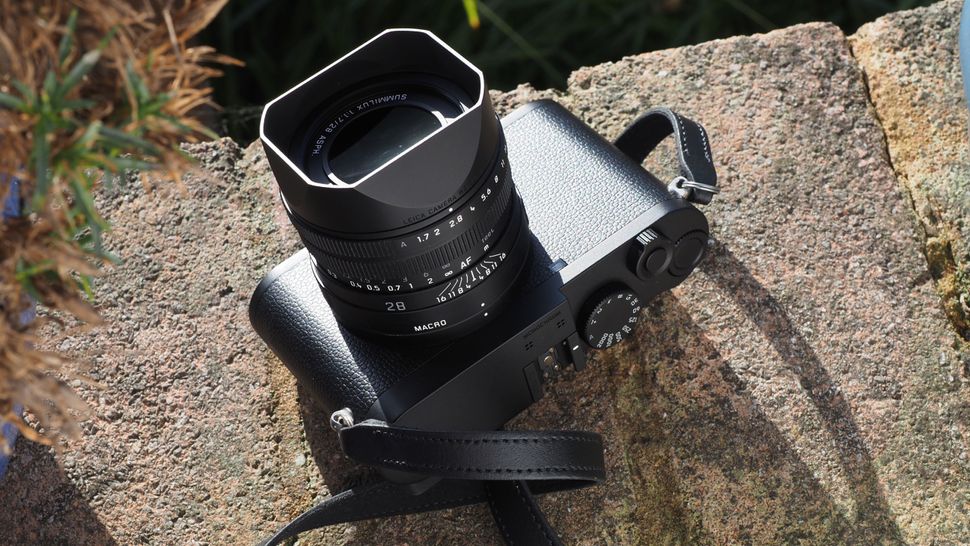 Even though it's about half the price of the M11 Monochrom, the Leica Q2 Monochrom is still going to be an expensive ask for a lot of people. If it's in your budget though, then we have good news – it's another fantastic camera. A compact camera pairing a full-frame 47.3MP sensor with a stunningly sharp Summilux 28mm f/1.7 lens, the Leica Q2 Monochrom also differs from the M11 in another key way – it has autofocus. Contrast-detection autofocus to be specific, so no need to learn to use a rangefinder.
One thing that really impresses about the Q2 Monochrom is its performance at high ISO settings. In most digital cameras, the highest ISO settings are normally simply never used, as the images they create are so compromised by noise. However, the Q2 Monochrom still produces usably contrasty, punchy images at its top ISO of 100,000, making it a fantastic performer in low light. 
See our full Leica Q2 Monochrom review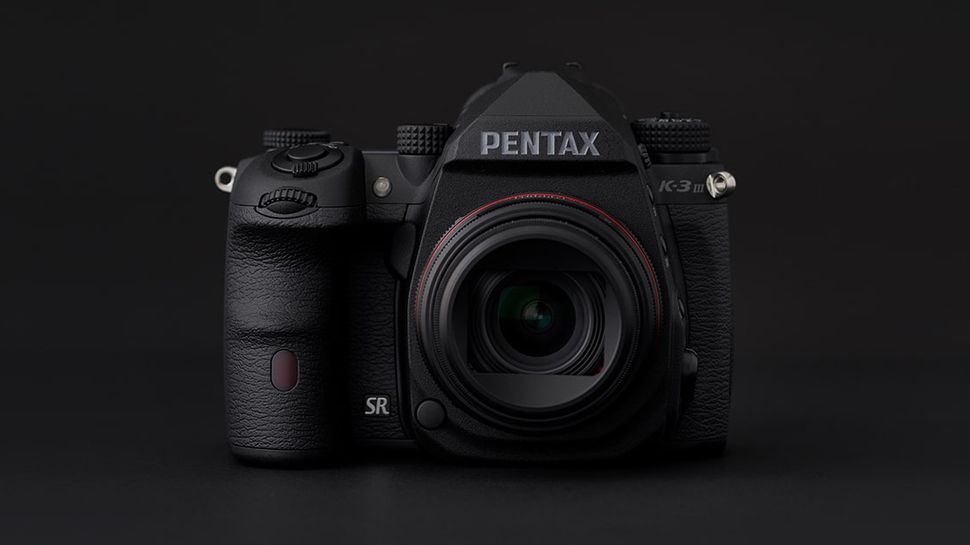 Pentax continues to keep the DSLR dream alive with this B&W version of one of its APS-C DSLRs, announced in April 2023. Just like the Leica models above, the K-3 Mark III Monochrome features a sensor with no color filter (and also does away with the anti-aliasing filter), meaning it shoots monochrome only, but produces images of superior detail and clarity. 
In other respects, this camera is pretty much the same deal as the original Pentax K-3 Mark III, meaning it combines rugged DSLR handling with a raft of exposure modes and an impressive ISO range of 100 to 1,600,000. Having 12fps burst shooting is nice too, though you'll likely find the shot buffer fills up very quickly, and if you use Live View mode, you'll find the contrast-detect autofocus doesn't do nearly as well as on-sensor phase detection at keeping up with the action.
Best mirrorless cameras for black and white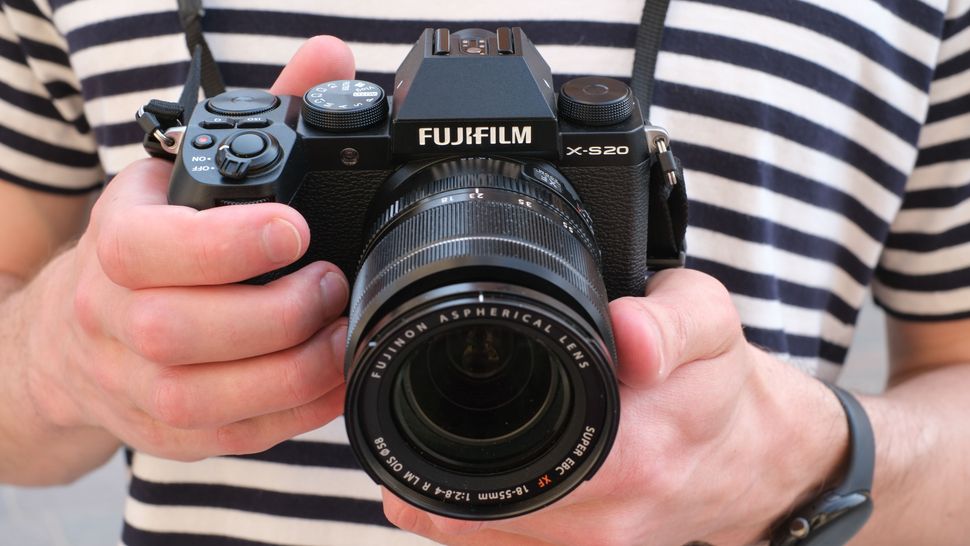 Contemporary Fujifilm X cameras are an excellent choice for monochrome shooters as they all come bearing Fuji's famous Film Simulation modes. For those who don't know, these are in-camera shooting modes that replicate the 'looks' of classic film stocks, including the distinctive, fine-grained monochrome stock ACROS. 
The X-S20 is a simpler camera than its cousins in the X-T and X-H series, but it's probably a better everyday shooter for most people. The lower megapixel count of 26.1MP means more manageable files while still providing realistically enough resolution for most purposes. As a newer camera, it benefits from the must-have feature of the past couple of years – subject-detection autofocus, meaning it can lock onto specific subjects with preternatural speed and accuracy. Also, if you are interested in monochrome video, the X-S20 has an impressive video spec, with a maximum resolution of 6K – and Film Simulation modes can be used in video, too.
See our Fujifilm X-S20 review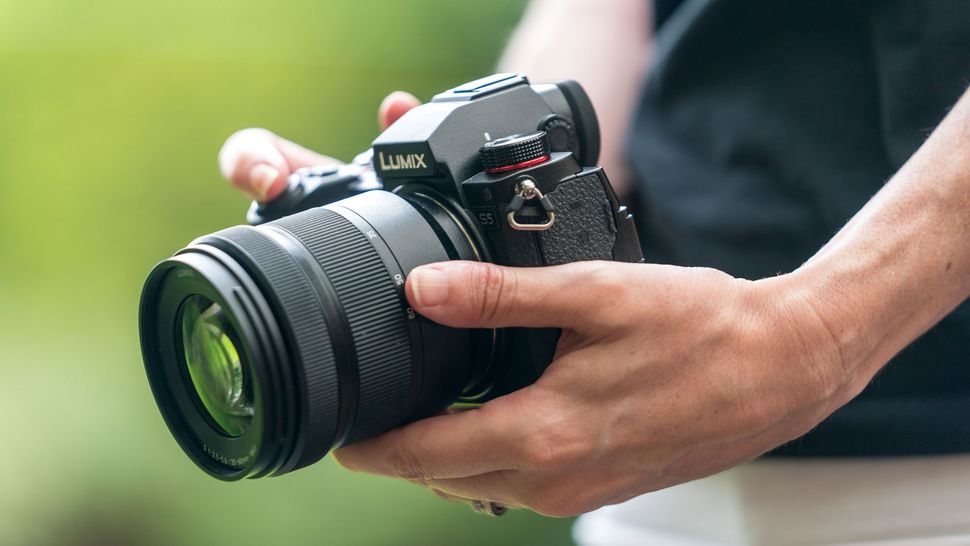 Monochrome isn't often something that gets talked about with Lumix cameras, which is a shame because the L. Monochrome picture profiles on cameras such as the Lumix S5 are fantastic. Making the most of the vivid, punchy JPEGs that the S5 produces, modes like L. Monochrome D produce brilliant black and white images that have a Leica-esque quality to them – fitting, given the provenance of the L-mount.
The Lumix S5 is arguably one of the best-value full-frame hybrid cameras you can buy right now, especially since its successors the Lumix S5 II and S5 IIX have joined the fray. The big upgrade on the S5 II was phase-detect autofocus, which does perform much better than the contrast-detect system on the Lumix S5. If you're going to shoot a lot of moving subjects then it may be worth shelling out for the newer camera – otherwise, this is a chance to snag yourself full-frame monochrome quality at a bargain price.
See our full Panasonic S5 review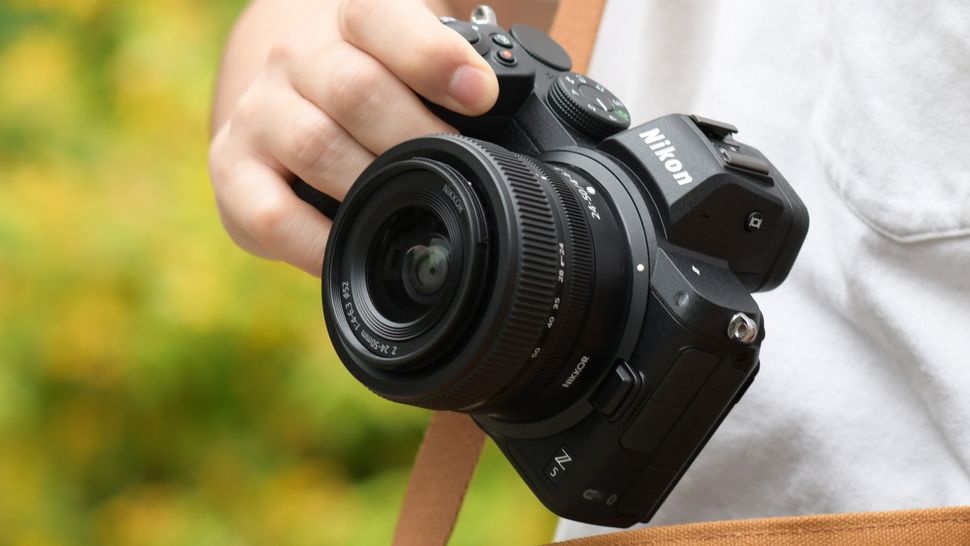 So far we've mostly been talking about black and white photography as practised in-camera. However, many monochrome photographers prefer to do their conversions after the fact, in which case, you can focus less on the various monochrome options a camera provides, and more on its image quality more generally. While the Nikon Z5 can shoot in monochrome, with a few options in the Picture Control settings, it doesn't offer the kind of stylish, distinctive monochrome looks of, say, a Fujifilm X camera. What it does do, though, is produce terrific-looking full-frame images for a reasonable price.
Dynamic range on the Z5 is very good, particularly at lower ISOs, so when you come to convert your images to black and white you should have plenty of recoverable detail in the highlights and shadows. It's a nicely built camera too, and has one of the better electronic viewfinders at this price point. The Z5 tends to be bundled with a Z 24-50mm f/4-6.3 lens – a decent enough kit lens, but one you'll probably find yourself outgrowing quite quickly.
See our Nikon Z5 review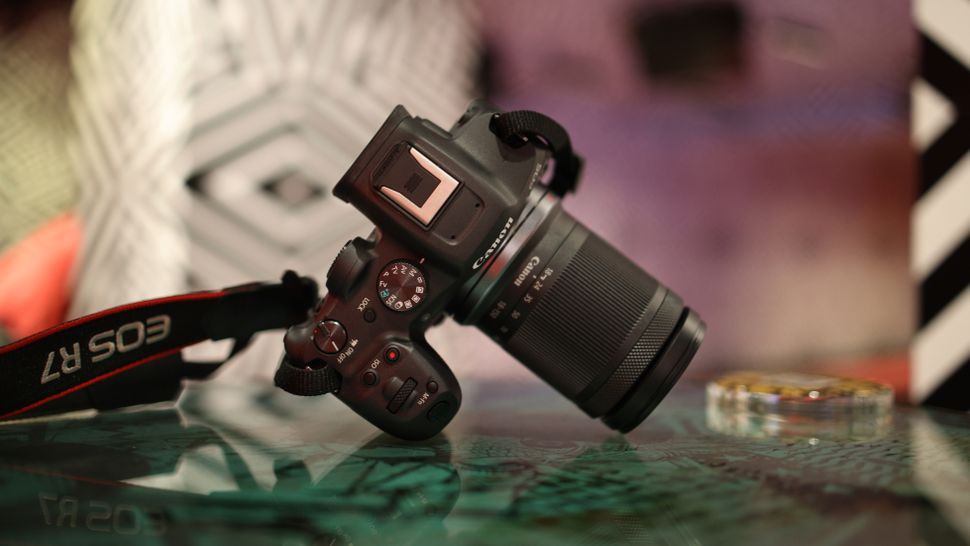 While it's another option that's probably best suited for converting your b&w images in post-processing, the EOS R7 does have a basic monochrome mode. In all other respects, it's one of the best APS-C cameras ever made, providing a unique combination of resolution and burst speed that means it excels at capturing fast action. Of particular note is the Dual Pixel CMOS AF II focusing system, which is phenomenally accurate and features AI-powered subject-detection that can recognise humans, animals and vehicles.
In our lab testing, we found the EOS R7 produces a shade more noise at mid and high ISOs than similarly priced rivals like the Nikon Z5 or the Fujifilm X-T4. Arguably this is less of an issue when you're working in black and white, where a little image grain can often look rather chic and artful – in any case, it's not really enough to worry about. Our only real complaint about the EOS R7 is that Canon's selection of RF-S lenses for APS-C cameras is still pretty meagre. This should correct itself with time.
Read our full Canon R7 review
The best film and disposable cameras for black and white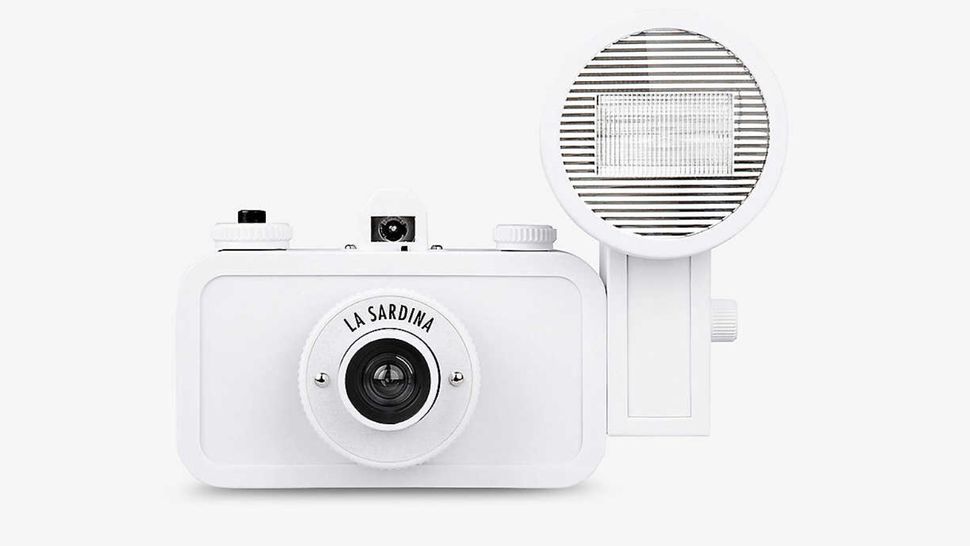 Shooting black and white film is a lot of fun, with loads of different stocks to choose from, each with its own distinct look. Also, while film is getting more and more expensive, monochrome stocks are consistently a good deal cheaper (and easier to get hold of) than color, making it a more cost-effective way to enjoy analog photography. Lomography's La Sardina is a simple reloadable point and shoot, so named for its rough resemblance to a can of sardines. Its exposure is fixed at f/8 and 1/100sec, and the 22mm lens packs a lot into the frame. There are a couple of focus modes, short and long, which you switch between by twisting the ring surrounding the lens. A flash unit can be attached on the side – La Sardina can be bought with or without it.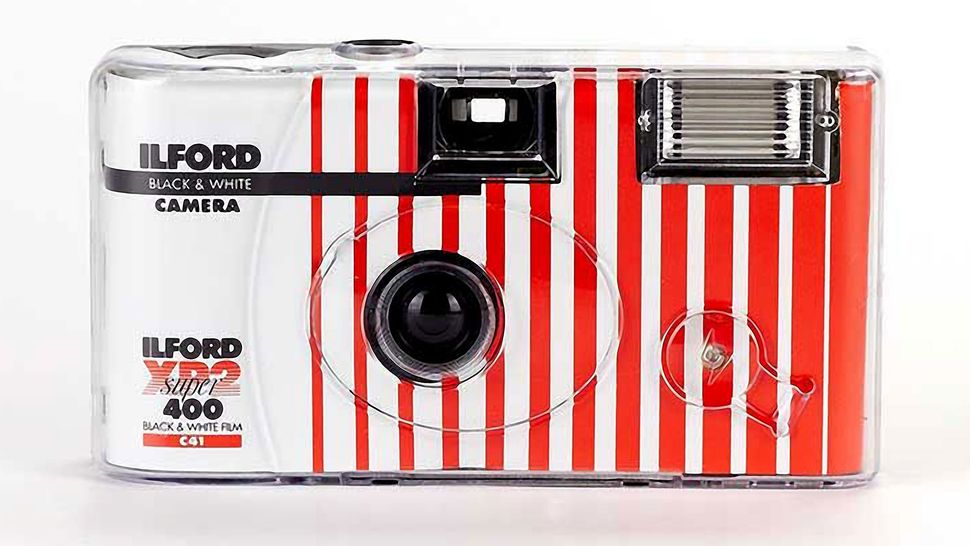 Ilford's XP2 Super 400 is a popular monochrome film for a number of reasons. It's somewhat unique in that it's a chromogenic film, meaning it's made with the same chemicals and process as a colour stock. So while it produces black and white images, it can be developed using the same cheaper and simpler C41 process as colour film. It also has tremendous latitude and is very tolerant to over- and under-exposure, which is useful when it's loaded into a disposable camera with fixed exposure settings. With low grain and pleasing contrast, XP2 looks great in loads of shooting situations.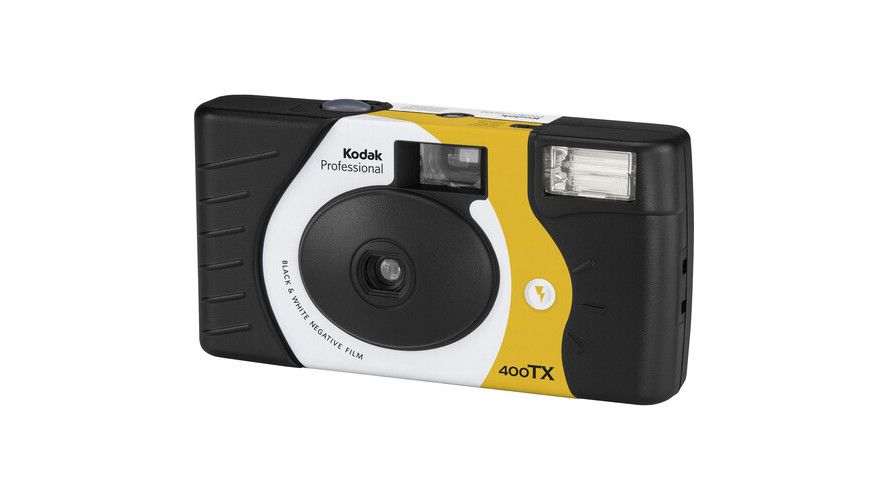 If you want a black and white film look with a little more drama to it than Ilford XP2, then Kodak's Tri X 400 disposable camera should fit the bill nicely. With pronounced grain and high contrast, Kodak Tri-X is a favorite among monochrome enthusiasts – when it was introduced in the mid 20th century, it proved highly popular among photojournalists. It's also a pretty tolerant film with wide latitude, again meaning it's a good fit for a disposable camera with no exposure control – though there is a flash you can fire if you need to. Needless to say, disposable camera do generate a lamentable amount of plastic waste – try to send yours to a lab that will dispose of it responsibly.